We're closing the loop
Hi will close on September 1, 2016. But! We're making an incredible archive of the entire site: Printing it on a two-inch by two-inch nickel plate, to be stored in five cultural institutions around the world (including the Library of Congress). You can read more about the project here: Archiving our Online Communities.
Everything added to Hi.co before September 1, 2016 will be part of this archive. It's free to join and free to contribute. Add your view of the world to this unique collection of personal stories by writing your first moment today.
Capture
We all have stories.
Hi is the simplest way to capture, write, and publish our stories in realtime, as they unfold.
Using your smartphone, "sketch" moments as they happen with a photograph or snippet of text.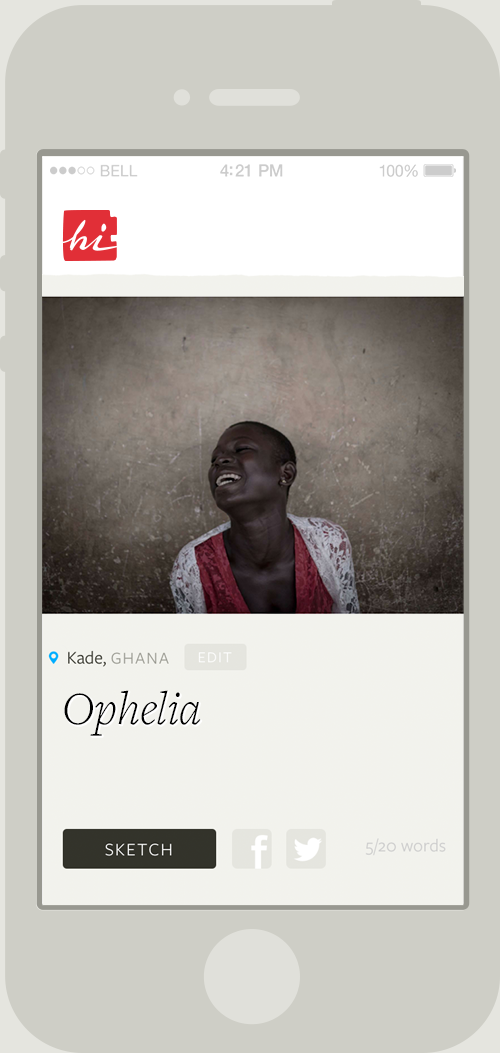 Write
Return to your most compelling sketches and expand on them.
Whether refining 500 or 5,000 words, our editing interface is optimized for long-form writing.
And never worry about losing your work — Hi auto-saves drafts until you're ready to publish.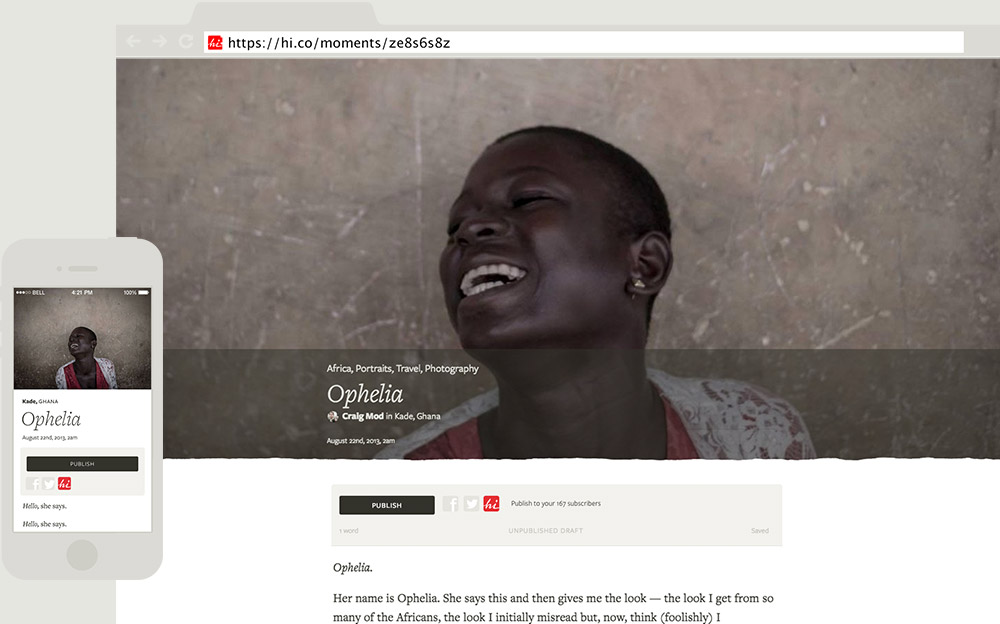 Publish
Share your stories with the community.
Hi is one of the most beautiful places to publish online. Your writing and photographs look great on every platform.
Readers can subscribe to your moments and automatically receive updates via email the next time you publish.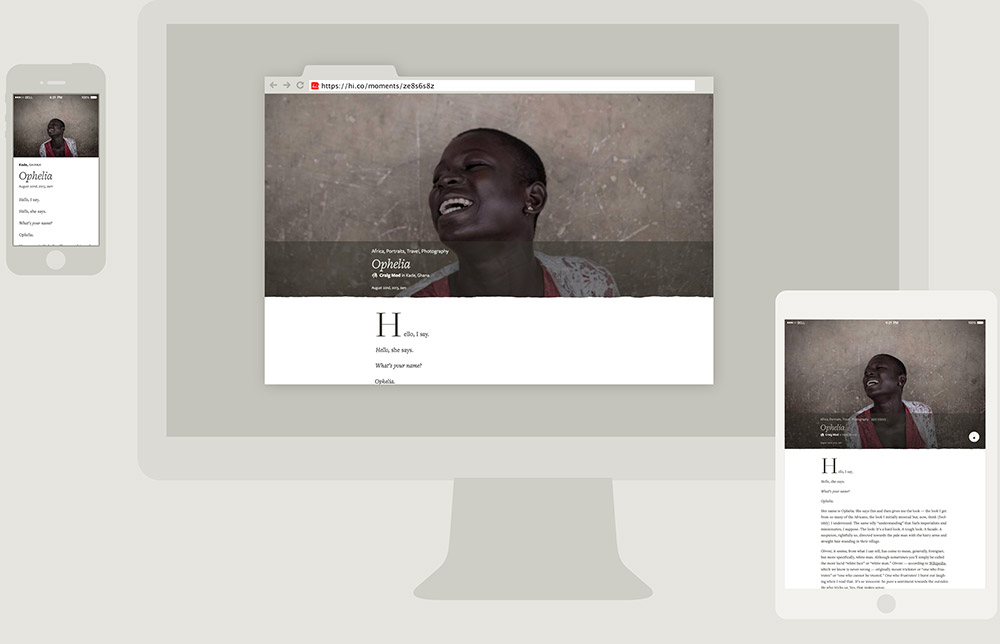 More about Hi
Hitotoki Classic (2007-2009)
The name Hi comes from the word Hitotoki, the name of an online publication from which Hi draws inspiration. Hitotoki is a Japanese noun comprised of two components: hito or "one" and toki or "time," and is often translated as "a moment." In common usage, it can be used to describe any brief, singular stretch of time (if we share a meal someday, you can call that a hitotoki).
© Moments Management Corp. 2013-2016